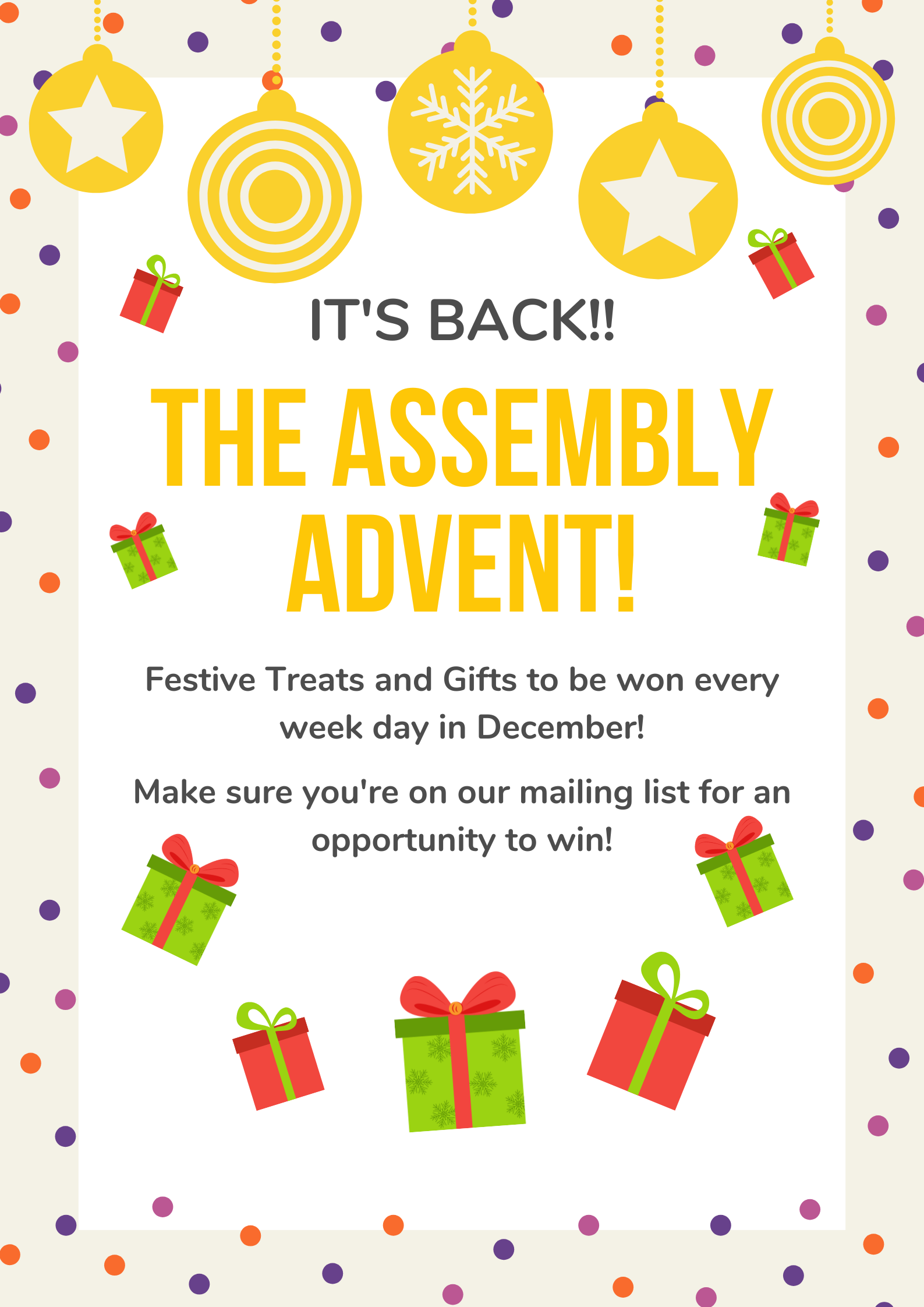 9 December 2022
The Assembly Advent Giveaway is Back!
Every week day in December, we are giving away some gorgeous gifts to the occupiers at Assembly London!
To be in with a chance to win, all you need to do is be an occupier of Assembly London, and sign up to receive our newsletter - a fresh invitation to enter the daily draws is sent out every week day morning!